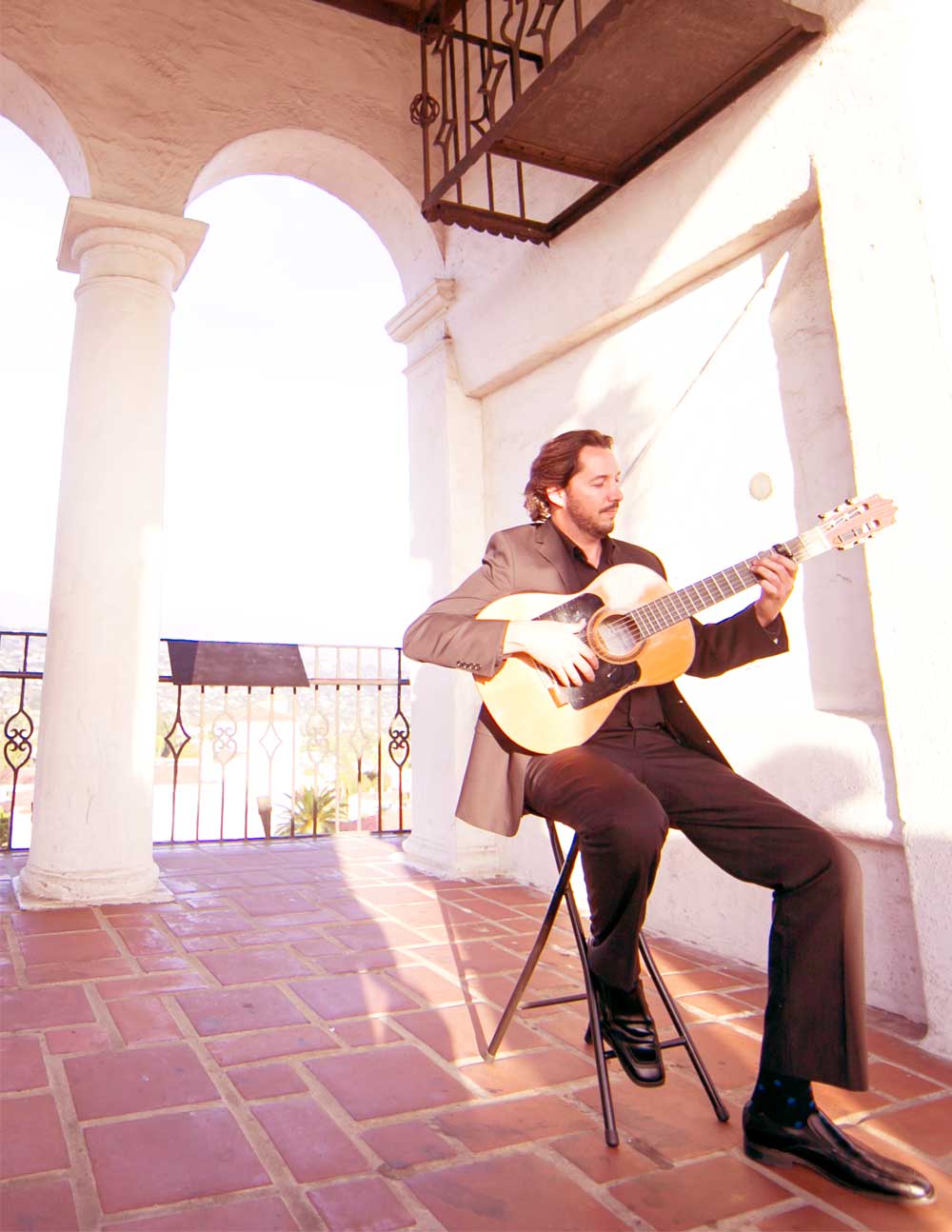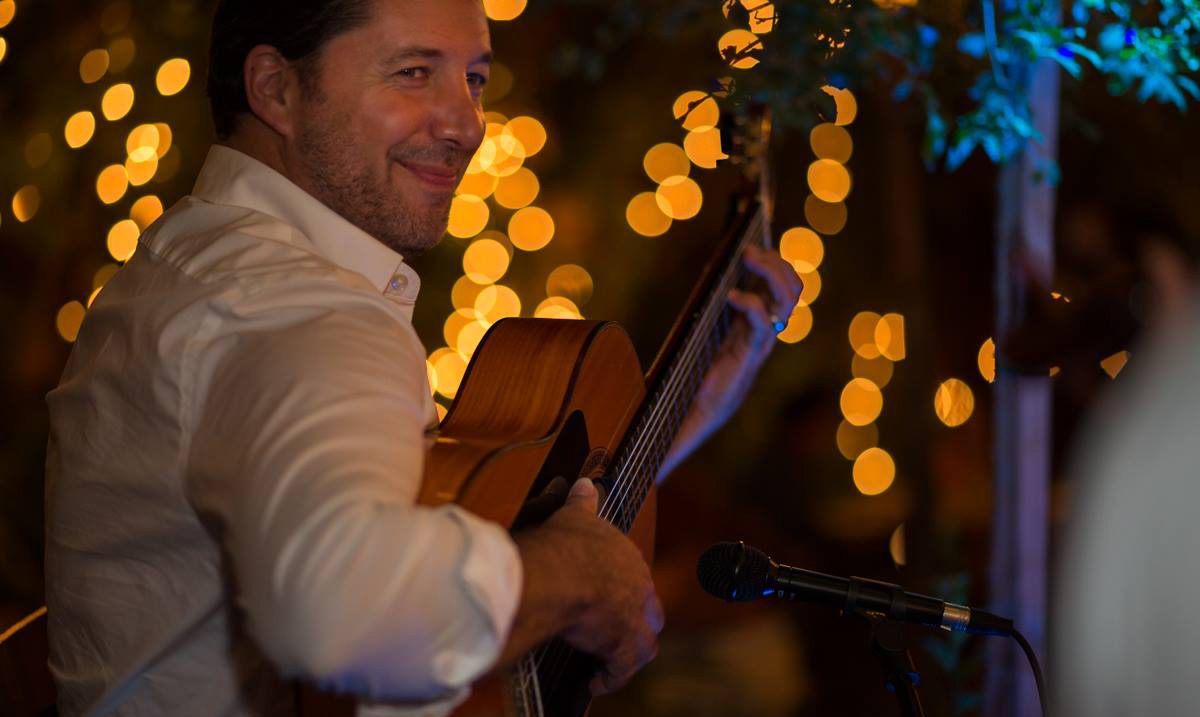 Vincent has studied in Spain, Turkey, and most recently in Mexico with International Recording Artists, The Blonde Gypsies : Latcho & Andrea www.latchoandrea.com.
Drawing influence from the gypsies of Southern France, he developed his unique percussive technique that utilizes a diverse array of strumming styles, rhythms, and taps.
With eleven credits to his name, Vincent now resides in Charlottesville, Virginia where he performs weekly as a soloist, and with his gypsy rumba duo Berto & Vincent.
Vincent uses Jose Luis Diaz Reyes Flamenco Guitars, Cordoba Guitars and Daniel Mari strings exclusively.
---
Performing for over 25 years, Vincent Zorn is a premier Flamenco/Spanish guitarist for private and corporate events. Some the venues where is has performed over the years are:
Weekly residence at The Bebedero – downtown Charlottesville
University of Virginia Colonnade Club
Monticello Wine Trail Festival
Ocrafolk Music and Storytelling Festival
Pippin Hill Winery
Glass House Winery
Mt. Ida Reserve
Pro Re Nata Farm Brewery
Bold Rock
The Bacara Resort & Spa
IMAX Corporate Retreat with Clint Eastwood
The Santa Barbara Four Seasons Biltmore
The Santa Barbara San Ysidro Ranch
The Santa Barbara International Film Festival – SBIFF
The Santa Barbara Old Spanish Days – Fiesta
The California State Fair
Bill Graham's Mountain Aire Music Festival
The High Sierra Music Festival
The Chico World Music Festival
---
Vincent Zorn is a Charlottesville, Virginia Flamenco guitarist available to perform at festivals, venue shows, corporate & private events, wedding ceremonies, cocktail hours, receptions, anniversaries, fund raisers, wine tastings, or any special occasion. Each performance and event  is unique and we are at your disposal to accommodate your request and provide you with a customized quote.